Existing Conditions:
Fine lines, sagging skin/lack of definition in the jowls, jaw line, lips, abdomen, arms, hands, thighs and buttocks and cellulite.
Treatment: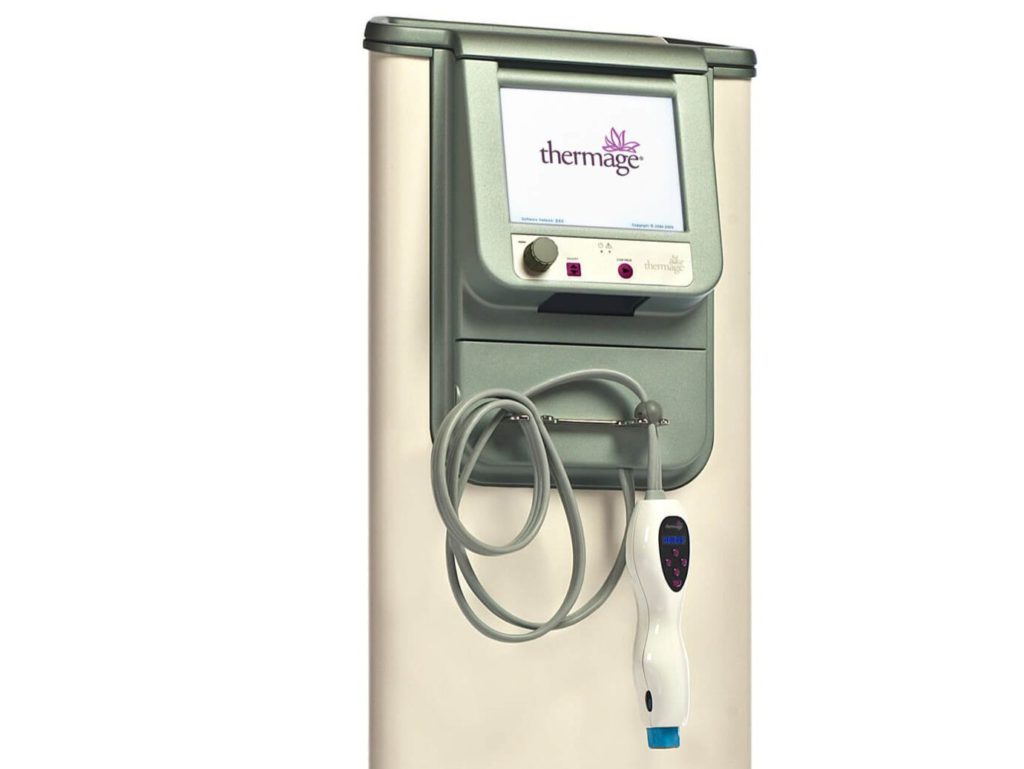 Thermage technology combines the thermal effect of unipolar radiofrequency energy with a cooling process that protects the skin's surface layers in a treatment that's comfortable for patients.
Continuous unipolar radiofrequency pulses penetrate the skin's layers down to the subcutaneous fatty tissue, heating up collagen fibres and causing them to contract and expand in a process that triggers the body's own collagen and elastin renewal process. Thermage helps to significantly slow skin-aging by preventing the body's natural collagen degradation process.
This non-invasive cosmetic procedure is proven to improve skin appearance and can temporarily improve the appearance of cellulite.
Benefits:
Reducing the appearance of fine lines and wrinkles.
Tightening loose and sagging skin.
Smoothing the skin's surface for improved texture.
Skin imperfections such as acne scars.