Existing Conditions:
Sagging/loose skin (brow, face, chin/jaw line, neck, decolletage), fine lines, wrinkles.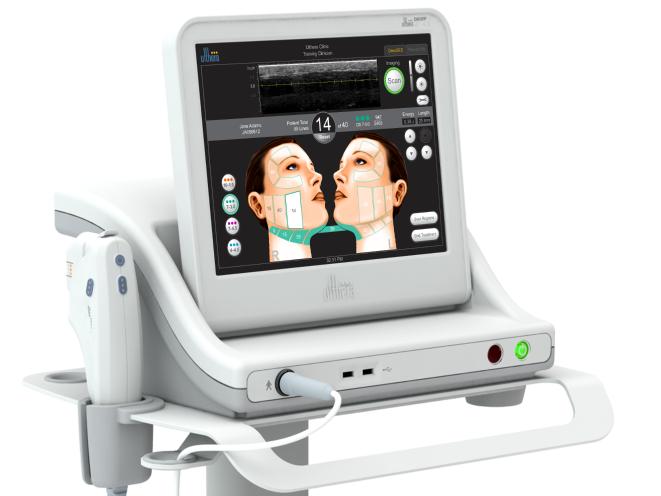 Treatment:
Through the ultrasound imaging Process, energy is delivered precisely to the place where it will benefit you most—for natural-looking results that improve over time.
Only Ultherapy is FDA-cleared to non-invasively lift skin on the neck, under the chin, and on the brow—and also improve lines and wrinkles on the décolletage! For those who are not ready for a surgical facelift, Ultherapy provides proven results in a single treatment for most patients. Learn how to treat your loose skin without surgery, without impacting the surface of your skin, and without downtime.
Benefits:
Safe and effective alternative to a facelift.
Uses body's own collagen creating process.
Can be customized to your specific needs.
Minimal downtime.